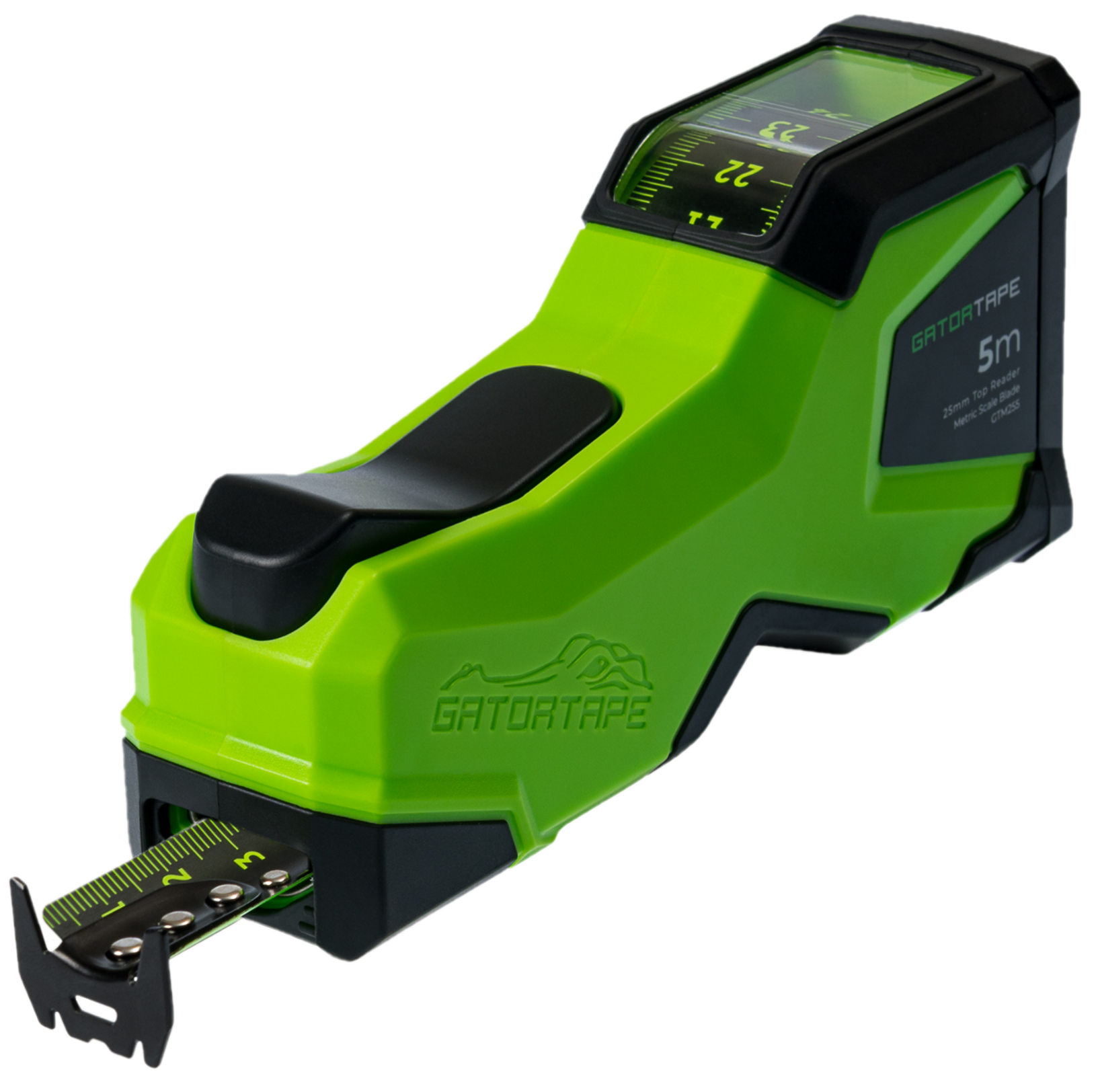 • Precision Inside Measurements
• 5m, 25mm Wide Class 1 Blade
• Large Viewing Window
• Ergonomic Design
• 2.2m+ Standout
Regular price
Sale price
£20.83 GBP
Unit price
per
Sale
Sold out
View full details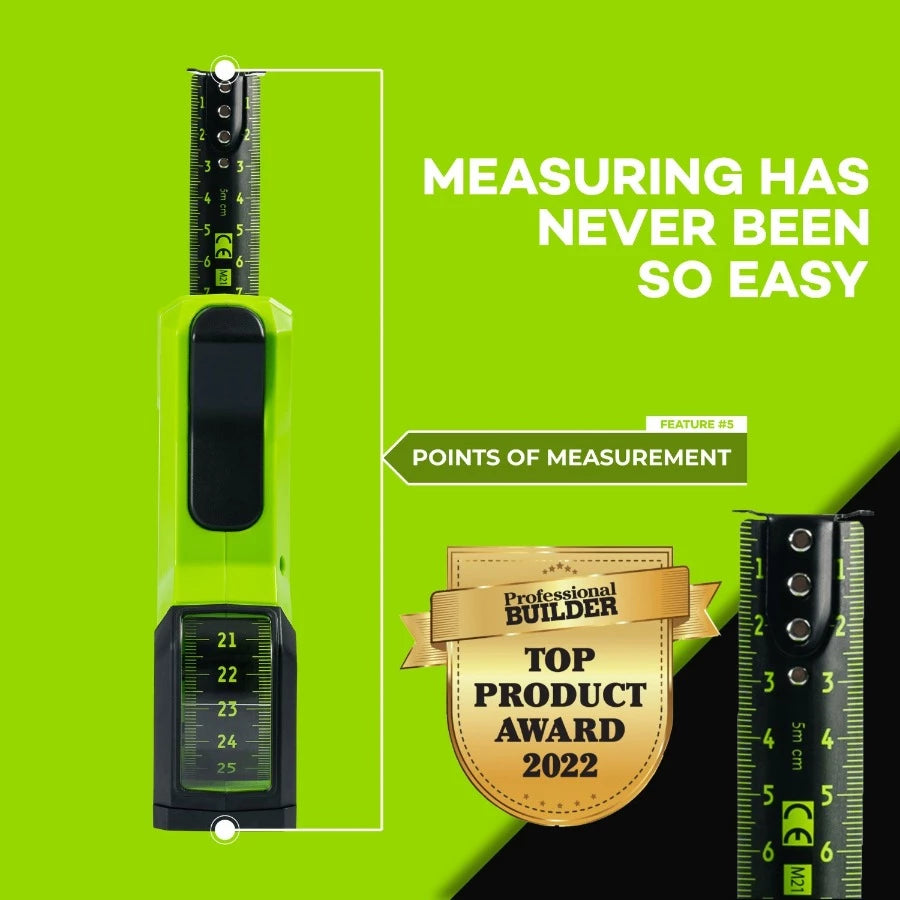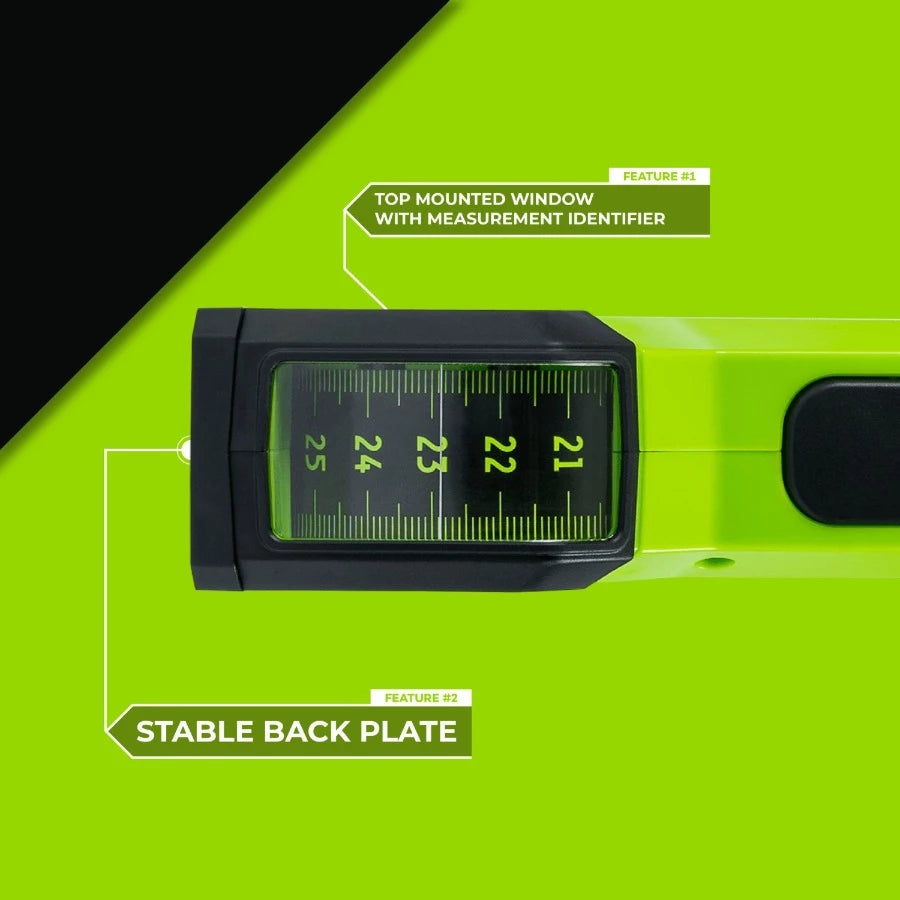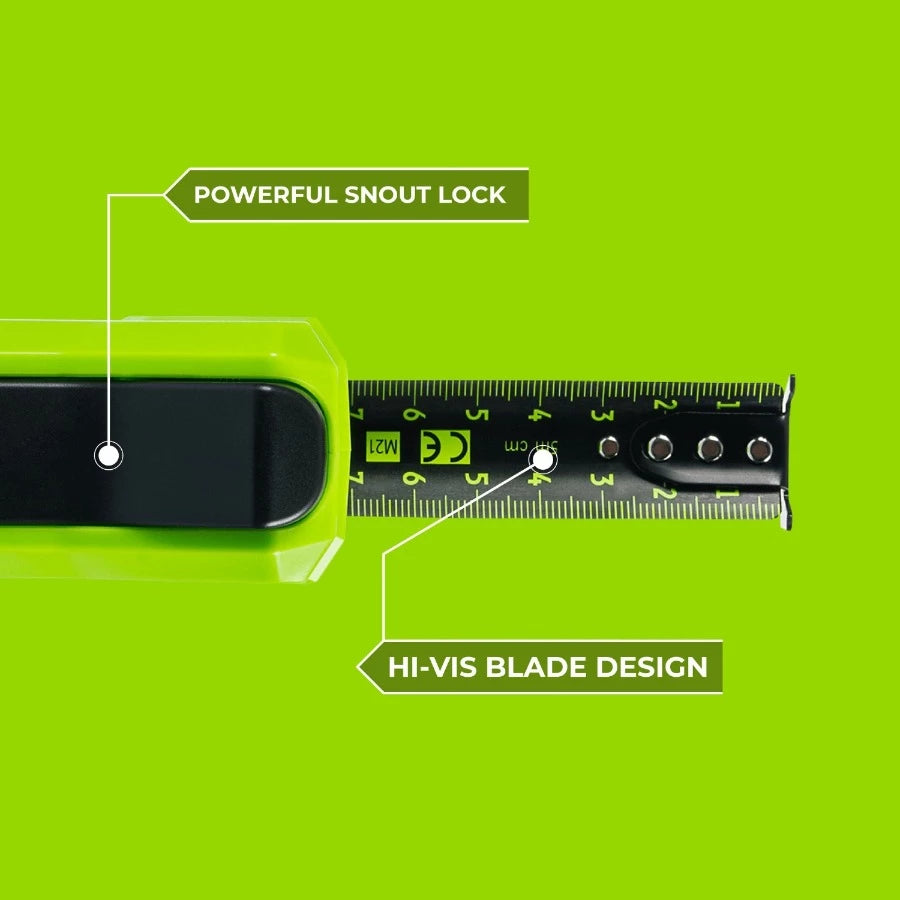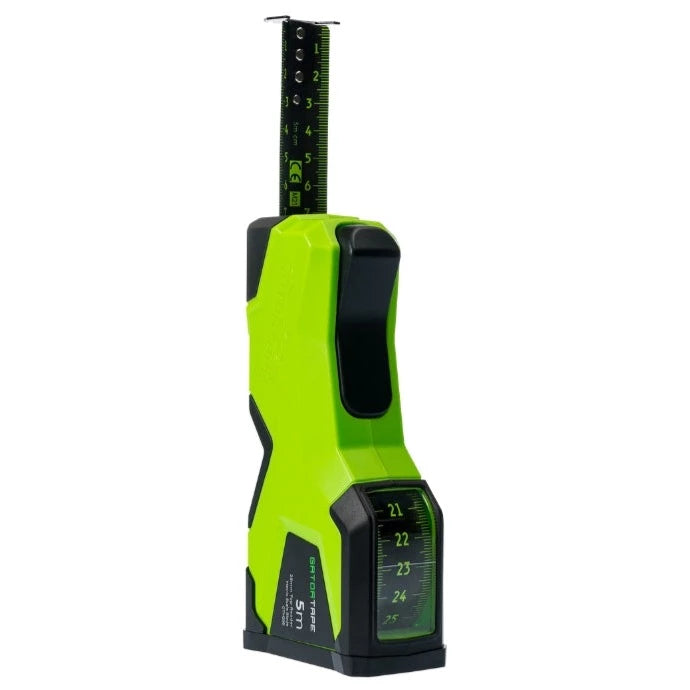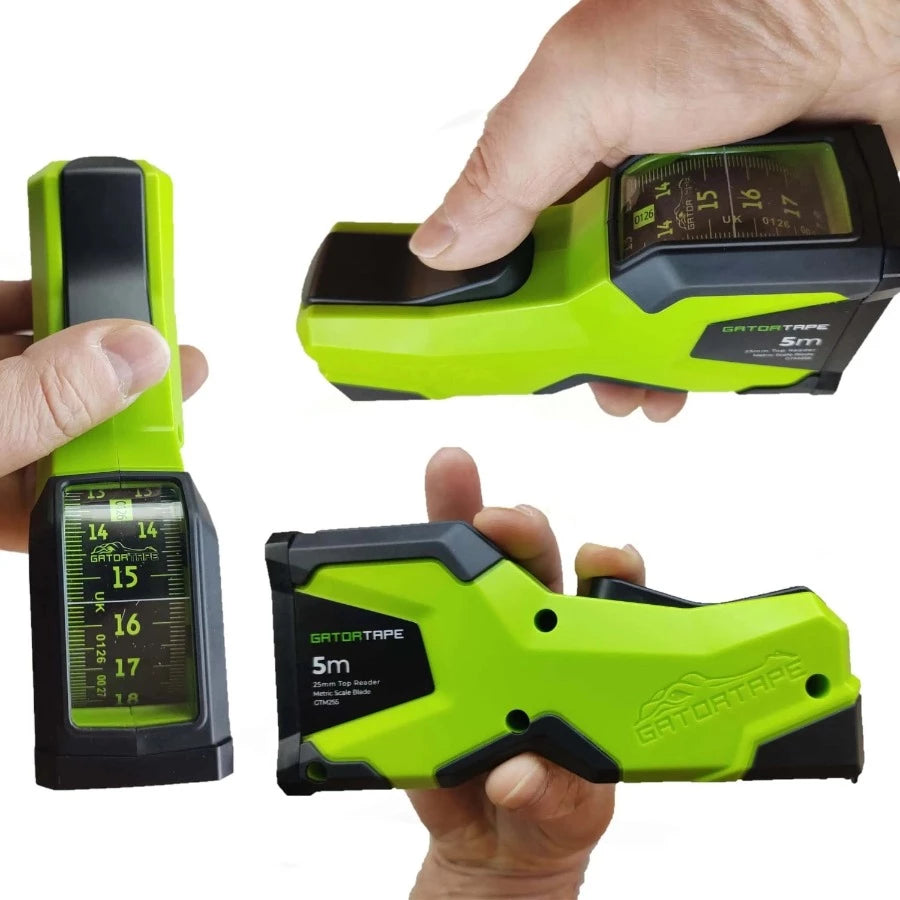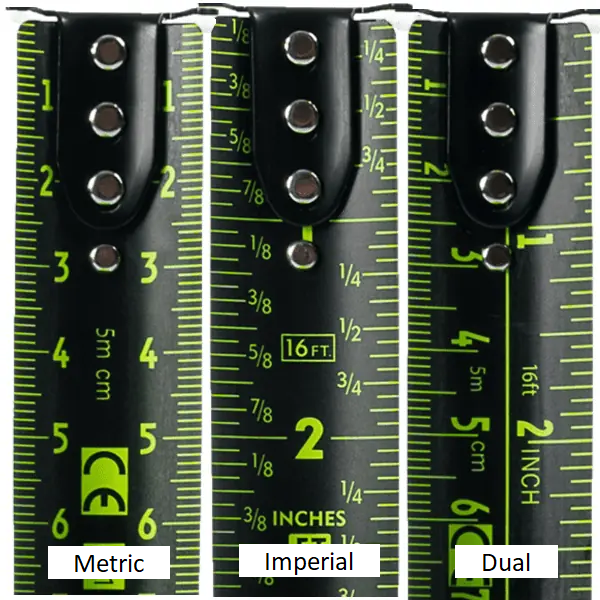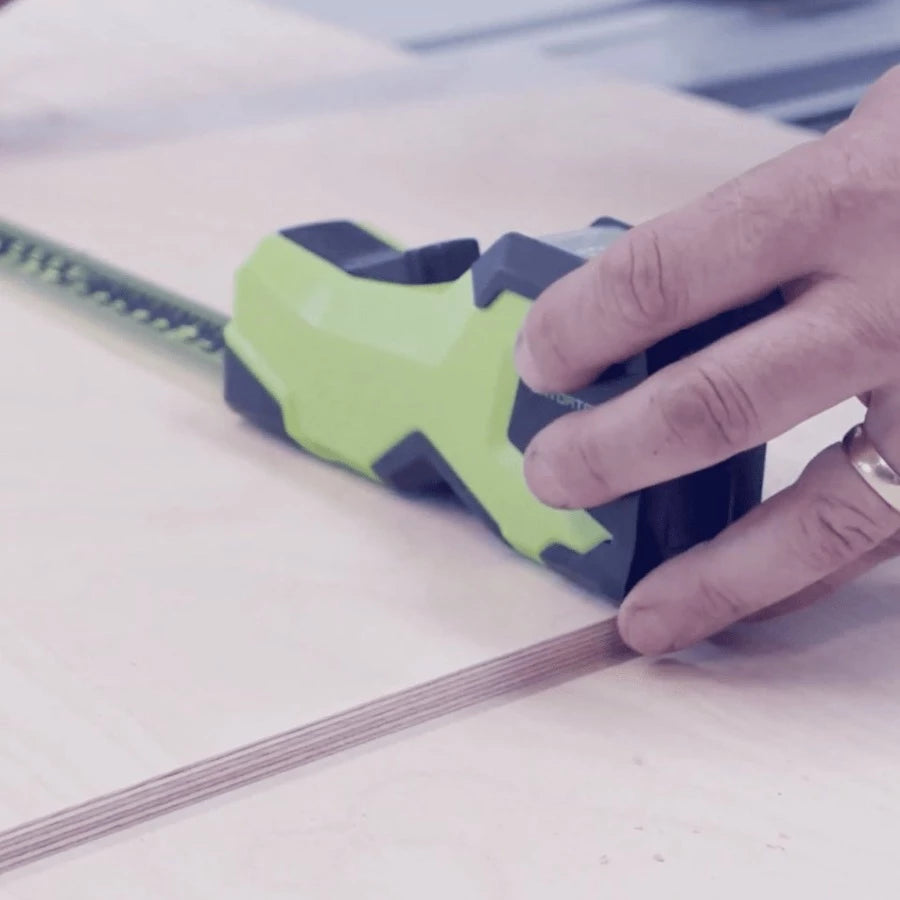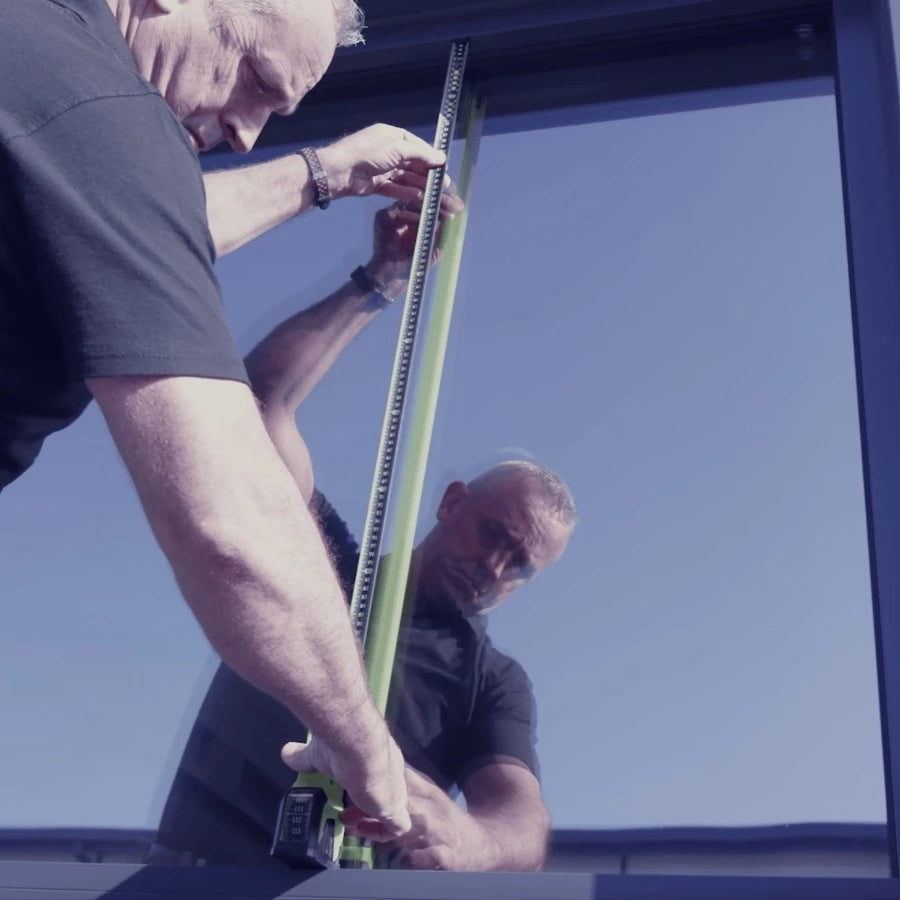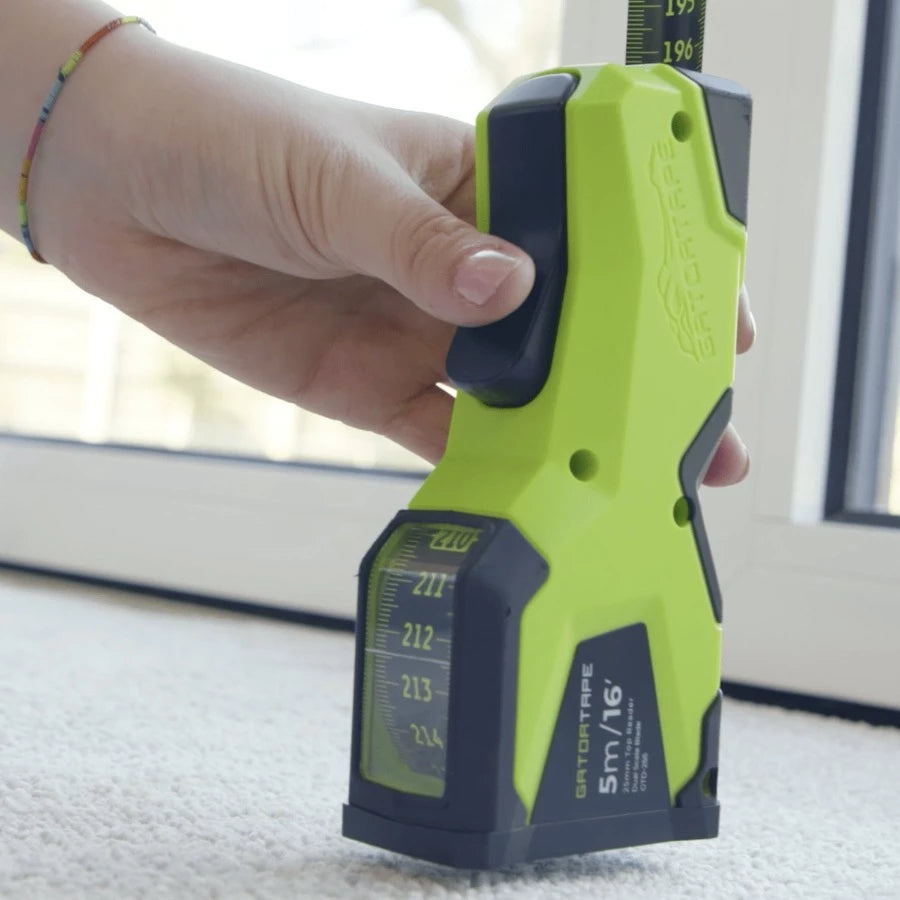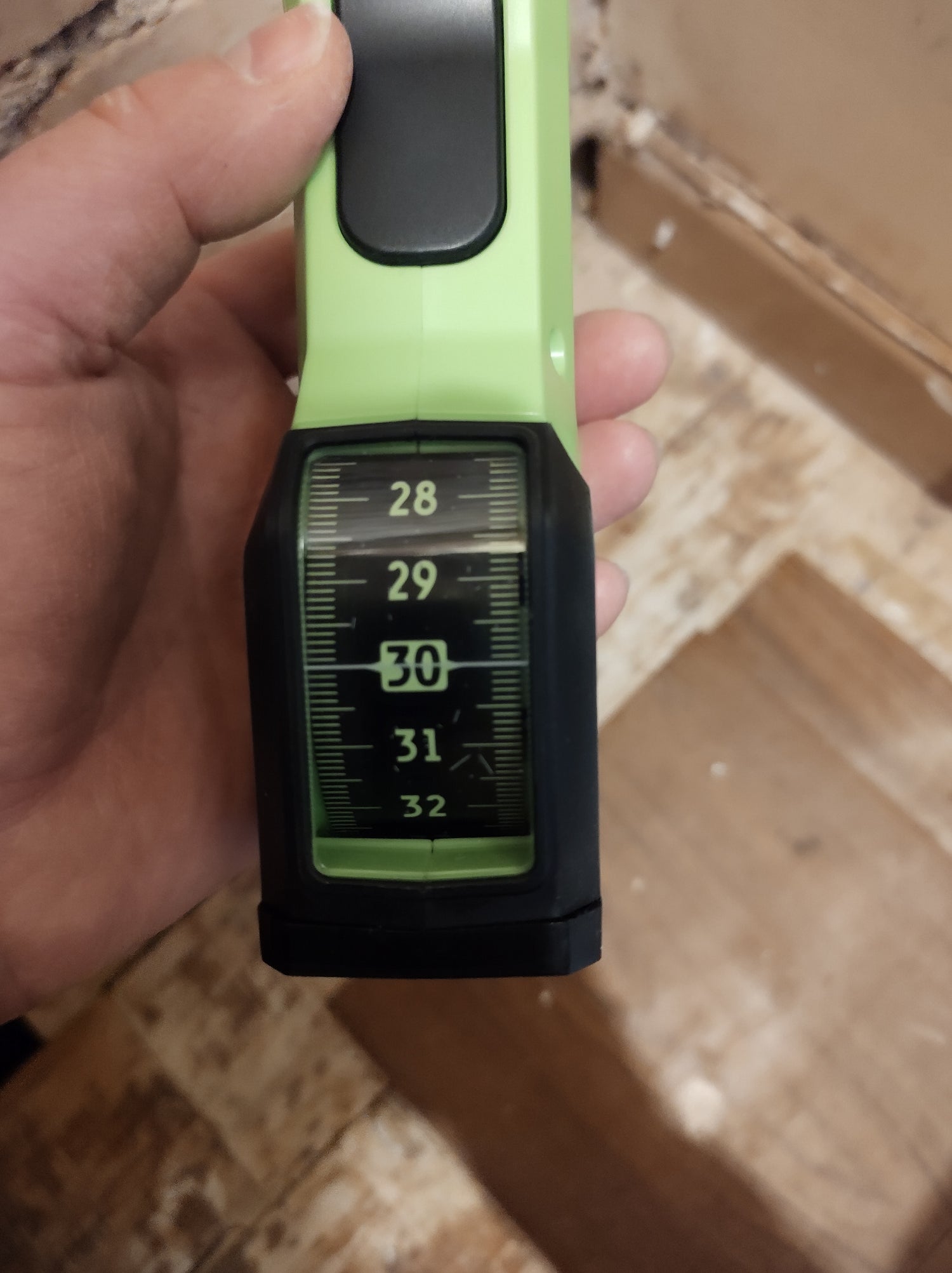 Easy to Read
The large viewing window makes every measurement easy to read and highly accurate. The measurement displayed is from the tip of the blade to the back of the tape body.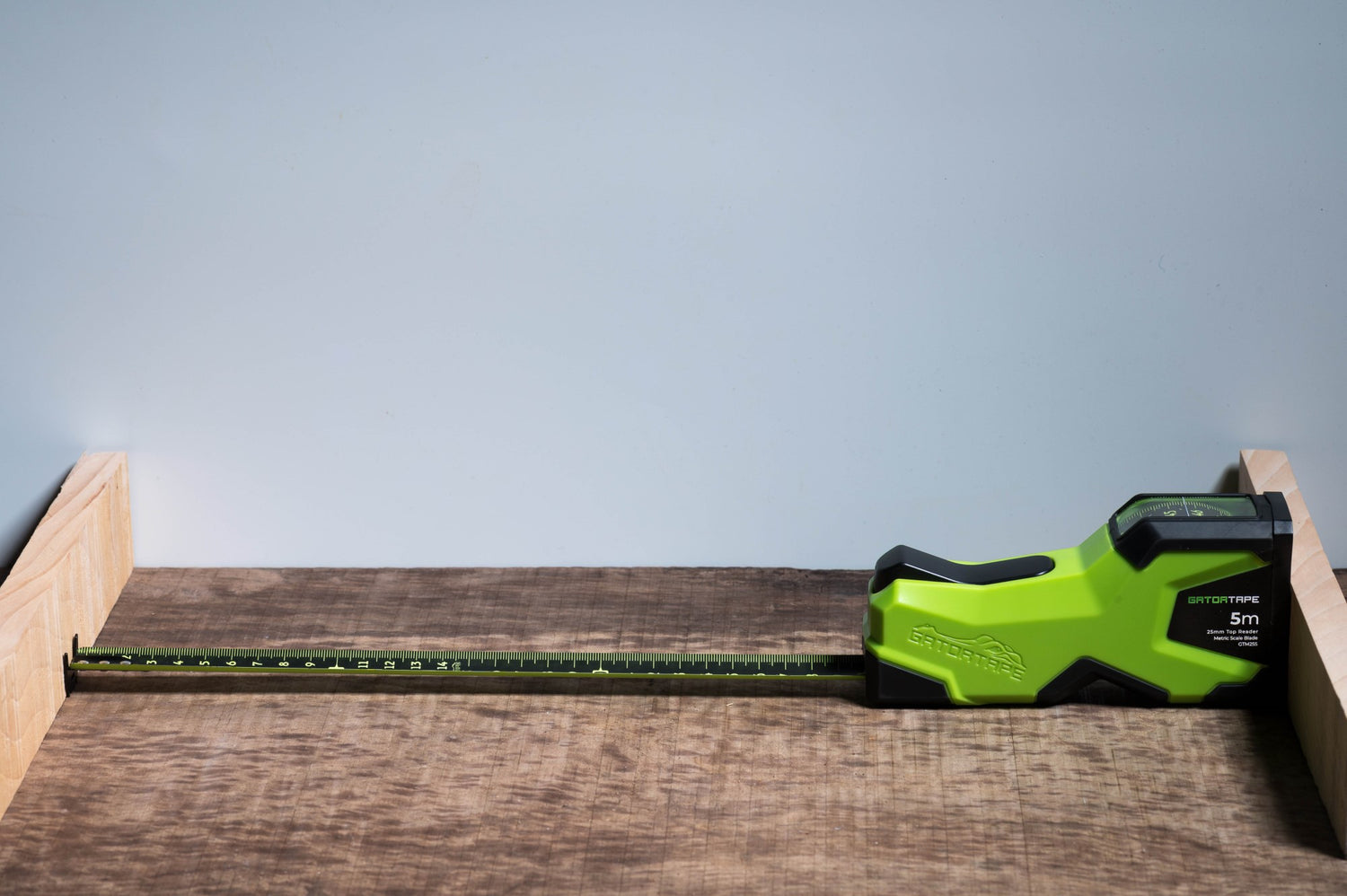 Inside Measurements
Measure from base to tip. The base plate ensures your measurement is perpendicular to the measuring surface and the measurement is clearly displayed in the window using the Class 1 rated 25mm wide blade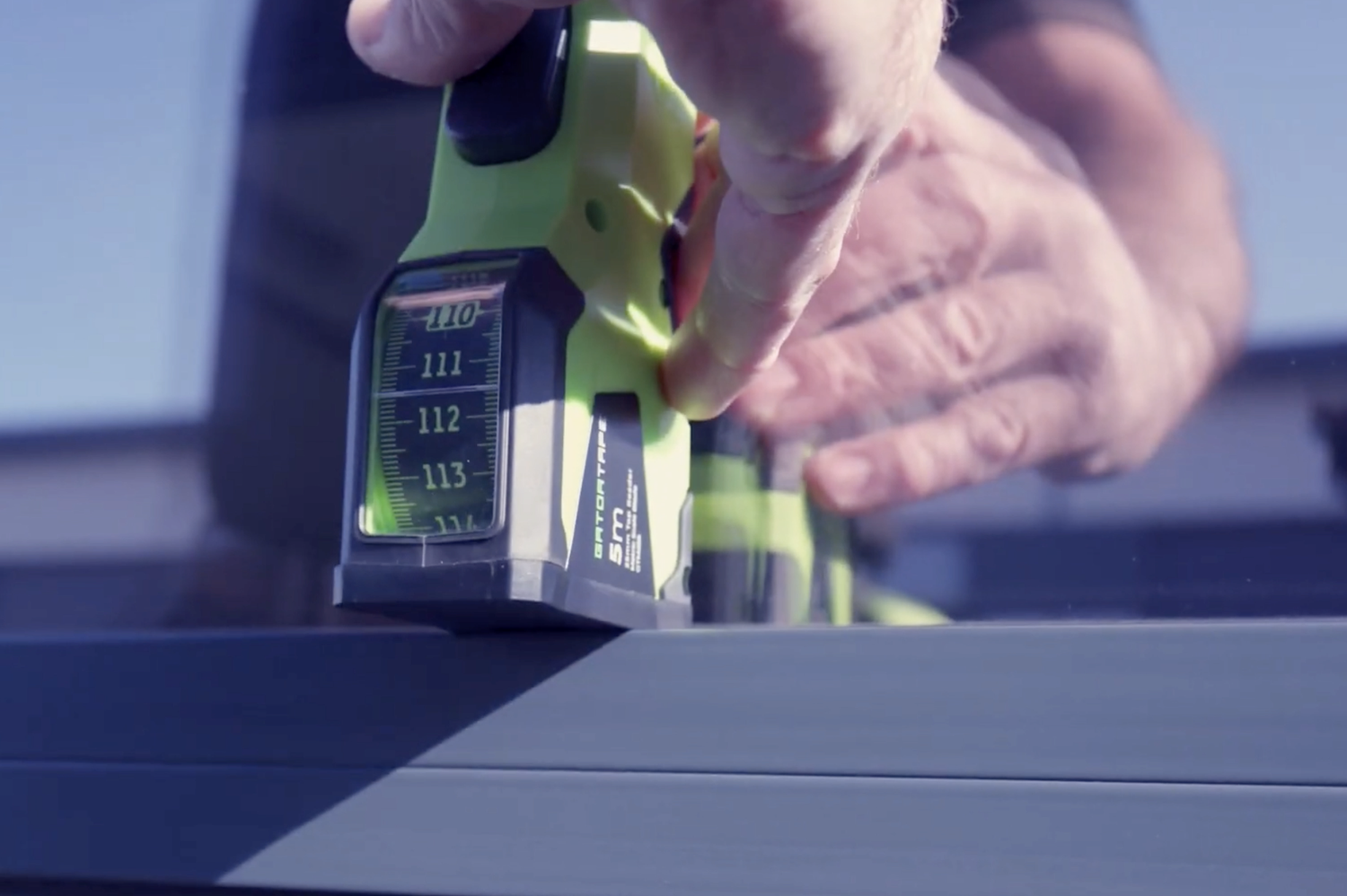 Free Standing
The baseplate not only ensures your measurements are perpendicular to the measuring surface but also allows the tape to stand unsupported with the tape extended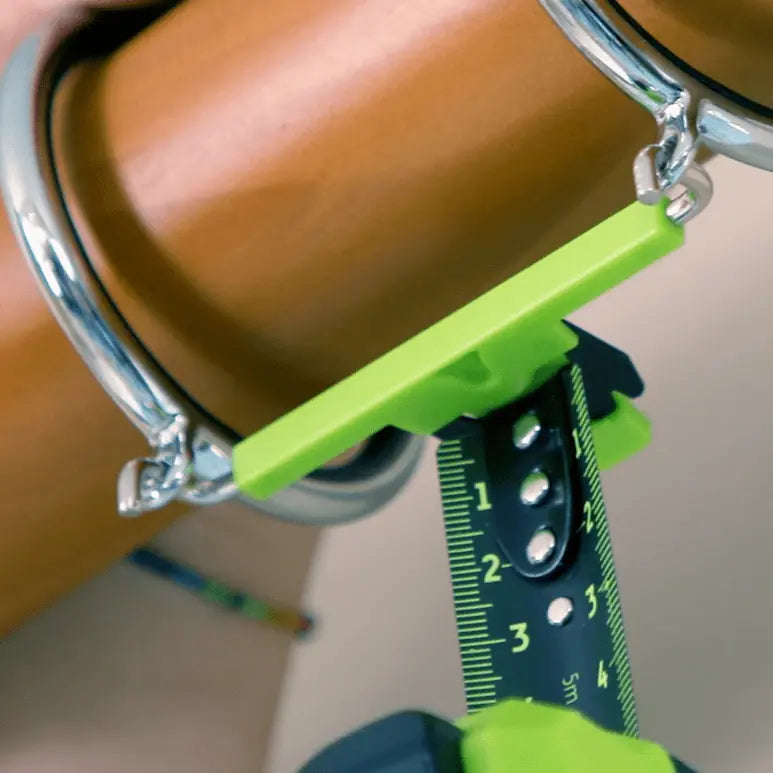 Curtain Drops
The Gatortape has a unique accessory that allows you to attach it to a curtain pole for easy and accurate curtain drop measurements
DESIGNED BY PROFESSIONALS, MADE FOR EVERYONE
Enjoy the power of the GatorTape and experience the endless projects you can create.